Lisa Dietz founded DBT Self Help in 2001. In 2019, she passed the site on to DBT practicioner Alicia Paz M.A. and Mike Bodine for continued care. This is the original Founder's note from Lisa, in her own words.
"The only credential I have is that I was diagnosed with Borderline Personality Disorder, graduated from DBT and have created this website, with help from others, as a resource in hopes of helping others on their journeys.
I began this website in 2001 because, at the time, there was very little DBT information on the internet geared toward DBT participants and graduates. Along with my colleagues, we were desperate to find a way to continue our DBT instruction or at least, stay updated on the skills. For me, staying active with the site has been a real gift. It has allowed me to remain active in DBT and be reminded of the skills to make my life a life worth living.
I believe that many people who have been diagnosed with Borderline Personality Disorder (BPD) and other mental illnesses as I have, are vulnerable adults. This seems especially true when a person is in the 'throws' of learning DBT. It can be a confusing time. The process of incorporating the skills will be very helpful in the end, but in the meantime, is wrought with upheaval. We are challenging long-held beliefs and patterns of behavior that are familiar. It is easy to mistake familiar with better."
Lisa Dietz, Founder of DBTSelfHelp.com
Lisa with her art at the 'Art of Recovery' Show at the Minnesota State Arts Board
"On this website, we tell our stories and write 'lessons' to share how it is for us to experience using DBT skills in our lives. We want to make the process of integrating the skills easier for other DBT clients like ourselves. At some point or other, we have felt very alone in the process of applying the skills to our lives. This was true when we were participants as well as after graduating. Every one of us has felt, at times, that it was just too difficult and we wouldn't be able to do it.
What we have learned is that integrating DBT skills requires practice. I feel there's sort of a good news/bad news about practice. The good news is that all that is required is to 'show up.' Every time I practice being mindful, I get better at it. In that sense, I am guaranteed success. The bad news is that it takes time and patience which is a virtue difficult to maintain.
I hope you will find new ways to practice and stay up to date with your skills. I am grateful to all of the visitors and contributors who have joined me in making DBT accessible. It is really my honor to serve you."
Twisted Fibers is the story of how Founder Lisa Dietz's son passed away on January 6, 2013 shared as an essay in her own words.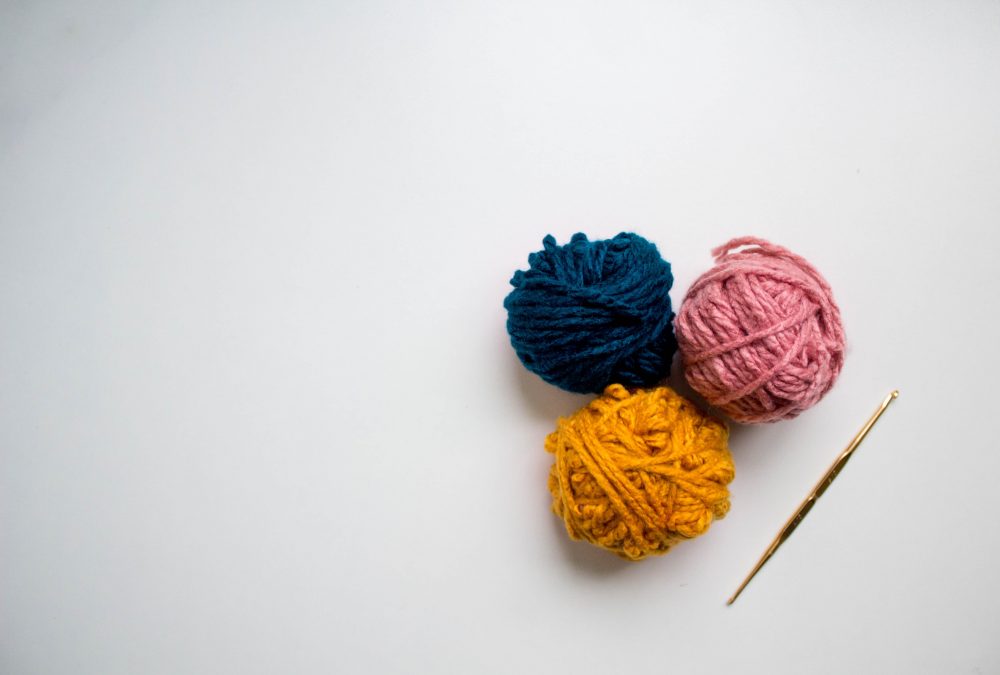 Lisa's Art
Lisa is also an accomplished fiber artist. The following is her experience with art in her own words.
"I am a disabled artist and my art rose from my disability. Prior to my Traumatic Brain Injury (TBI) in 2005, I had an extensive background in photography and writing. I was especially trained in writing and I identified myself as a Writer. After the TBI, I lost my ability to maintain the focus required for writing, but gained the ability to create art. I had no classical training in art or textiles so I learned by inspiration, trial and error and reading.
In the beginning, my work was directed by a burning desire to try out different techniques with fibers. But when I saw a PBS program about Mark Rothko, I gained a sense of purpose about my work. I read as much as I could about the Abstract Expressionist movement in the 1950's and 60's including the works of Clyfford Still and Robert Motherwell. What I internalized from that was the desire to elicit an emotional response from viewers. Without the classical training, I was only frustrated by the attempt to replicate realistic scenes and people. Now, I intentionally distort the realistic aspects of my work because I don't want my viewers to get caught up in what a particular image looks like. Rather, I seek to represent aspects of nature, society and humanness with symbolic images and shapes that have been manipulated in a way to create an emotional response. For instance, with Adaptive Yoga, I sought to communicate the essence of my yoga instructor and the impact of my yogic experience. It was more important to me that the work was created using a whole-cloth technique to represent the dichotomy of completeness from an individual often viewed as 'broken.'
My current work is frequently inspired from a sense of vision, sometimes even a dream or from the quality of an object. But I am happy that I forget my plans as I work because I like the freedom of an organic process, allowing my work have its own life."

INTERPRETING EMOTIONS
There are a lot of myths about emotions. This is true not just for those of us with borderline symptoms, but in our whole society. Read More>
NONJUDGEMENTAL STANCE
The point of taking a nonjudgmental stance is to give ourselves an opportunity to overserve the same old things that we always observe, but open ourselves to thinking about it in a different way. Read More>